24-Hour RV Towing Services in Clearfield County PA
Owning and traveling in an RV is a dream for many. However, when it comes to emergency situations and finding a dependable RV towing service, it can be tough to know what to look for. Issues can pop up at any time and preparation is key. How can you find a dependable RV towing service in Clearfield County, PA?
There is no need to search anymore because you have found it! Bigler Boyz Towing provides reliable 24-hour RV towing services in and around Clearfield County. We have been providing RV towing services since 2009 and are ready to assist you 24/7!
Whether you need RV transport across states or you experience a breakdown in the middle of your journey, you know you can simply give Bigler Boyz a call for assistance. Our team has undergone extensive training, so you can rest assured that your RV is in the best hands.
Your Locally Trusted RV Towing Company
Has your RV broken down? At Bigler Boyz, we know this can be a stressful experience. Let us ease your worries. Call us now for 24/7 RV roadside assistance and towing services that you can trust.
At Bigler Boyz Towing, we know RV towing. Our qualified and professional teams are here to provide you with the RV towing assistance that you need. We are the #1 choice for a local Clearfield RV towing company and you can trust that we will get the job done right, every time.
If you need to tow your RV at any time of the day, we are ready for you. Our dispatchers are on call 24/7 and will send the right team and equipment straight to your location! With strategically located RV towing teams throughout our service area, we guarantee quick response times to all of our customers. Trust us when we say that we will get to you, fast!
Emergency RV Roadside Assistance Services
Emergency situations with your RV can be frustrating. The Bigler Boyz team of trained and certified experts is ready to get you and your RV back on the road quickly. If you are on your road trip and need emergency RV roadside assistance services in Clearfield County, PA, don't delay in calling the pros now!
Our professional team of experienced technicians is standing by and ready to assist you with all of your RV towing and RV recovery needs. Bigler Boyz takes pride in our fast response times, transparent pricing, and professionalism. For immediate assistance, call our friendly dispatchers now! We are the towing company to call if you want to get your RV back on the road as soon as possible. Bigler Boyz is here to help!
What are the different types of RVs that you will likely find in Clearfield County, PA? Here's a short list of the most popular types of RV's.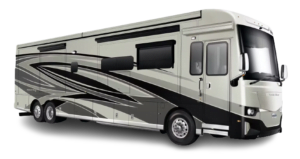 Class A Motorhome
A Class A Motorhome is a large RV that looks similar to a bus. With a full-size kitchen, bedroom, and bathroom, you have a complete home on the road! If you will be towing a vehicle along with your RV, a Class A motorhome is the best choice.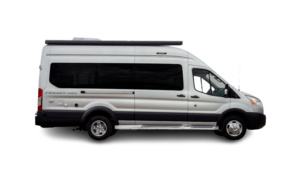 Class B Motorhome
A Class B Motorhome is known as a campervan and is the smallest type of RV. Although they may be smaller than a Class A motorhome, they still have all the amenities that you need including a kitchen, living and sleeping space, and a bathroom.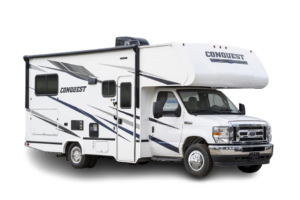 Class C Motorhome
A Class C Motorhome is built on a van chassis. It is smaller than a Class A motorhome but still has a kitchen, bathroom, and bedroom. Class C motorhomes feature a distinctive over-the-cab area.
Bilger's Rocks, 1921 Bilger's Rocks Road, Grampian, PA 16838
Cayman Landing Campground, 13 Treasure Lake, DuBois, PA 15801
Clearfield County Driving Park, 5615 Park Street, Clearfield, PA 16830
Curwensville Lake Recreation Area, 1256 Lake Drive, Curwensville, PA 16833
Lumber City RV Park LLC, 249 McDivitt Road, Curwensville, PA 16833
Mahaffey Camp/Conference Center, Rt. 219, Mahaffey, PA 15757
Parker Dam State Park, 28 Fairview Road, Penfield, PA 15849
S.B. Elliott State Park, Fairview Road, Penfield, PA 15849
Woodland Campground, 314 Egypt Road, Woodland, PA 16881