The Roadside Assistance Guide
Traveling on the road can be an adventure filled with excitement and unexpected challenges. While you're prepared for the thrill of the journey, it's essential to be ready for any unforeseen circumstances that may arise. Emergencies like a flat tire, a dead battery, or locking your keys in your car in Clearfield County and surrounding areas can turn a pleasant drive into a stressful situation. That's where emergency roadside assistance becomes your lifeline on the road.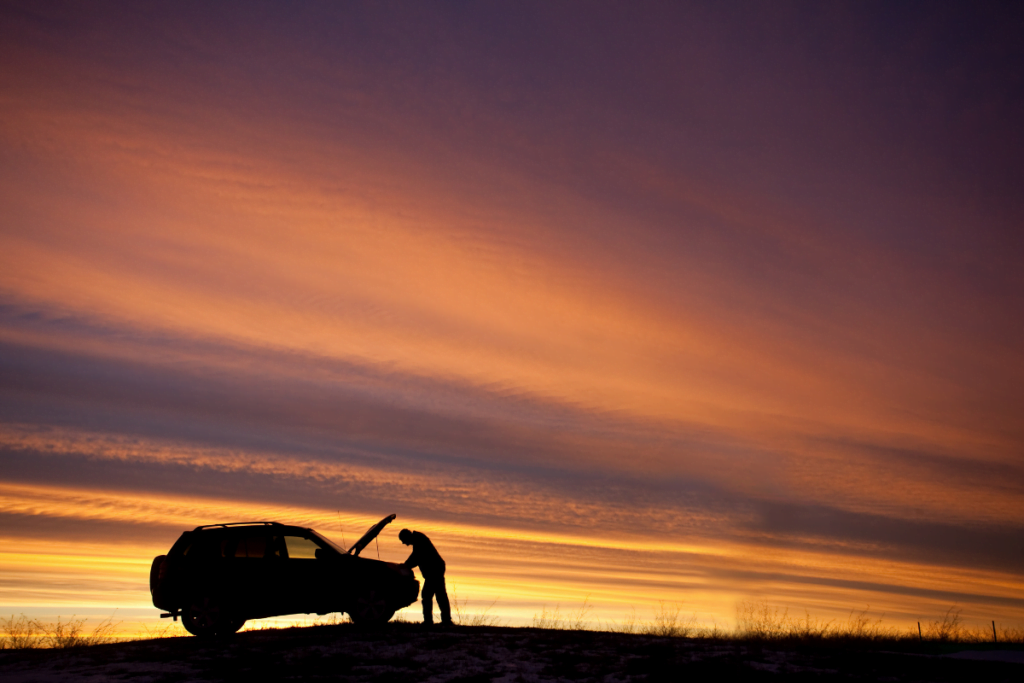 Accessible Assistance Without Memberships
Emergency roadside assistance should be accessible to all drivers, regardless of whether they hold a costly membership. At Bigler Boyz Towing & Recovery, we believe in providing prompt and reliable help without the need for memberships. Whether you're a frequent traveler or an occasional road tripper, our emergency roadside assistance is available to assist you when you need it the most.
The Simple 1-2-3 Process
Getting the help you need with Bigler Boyz is straightforward and stress-free:
Speak with Our In-House Dispatch Team: When you contact us, you'll be greeted by a friendly member of our in-house dispatch team. They are trained to listen to your situation attentively and provide immediate guidance.
Immediate Dispatch: Once we understand your needs, we dispatch a roadside assistance vehicle located near your current location immediately. We understand that time is crucial, especially during urgent situations.
Help is On the Way: With Bigler Boyz Towing & Recovery, all you need to do is save our contact number. Help is just a phone call away. Our highly experienced team is prepared to assist with a variety of common roadside challenges.
Comprehensive Assistance Services
Our emergency roadside assistance goes beyond the basics. Here are some of the services we offer:
Car Lock-Out Service: If you accidentally lock your keys inside your vehicle, we have the tools and expertise to safely unlock your car.
Flat Tire Service: Whether you need a tire change or repair, we'll quickly address your flat tire issue.
Battery Boost Service: A dead battery can leave you stranded. Our boost service will jumpstart your vehicle and get you back on the road.
Battery Replacement Service: If your battery has reached the end of its life, we can replace it with a new one.
Fuel Delivery Service: Running low on fuel? We'll deliver the fuel you need to reach the nearest gas station.
Recovery and Winching Service: When your vehicle is stuck or off the road, our winching service will safely get it back on track.
Towing Service: In cases where your vehicle requires extensive repairs, we offer professional towing services to transport it to the right destination.
Swift and Reliable Response
We strategically position our emergency assistance vehicles across our service area to ensure rapid response times. When you find yourself stranded, especially in a high-traffic area, waiting for assistance can be stressful. With Bigler Boyz Towing, you'll receive an accurate estimated time of arrival and clear communication throughout the process. Our goal is to minimize your stress and swiftly return you to safety on the road.
Let Us Be Your Roadside Lifeline
When it comes to roadside emergencies, don't leave your safety and peace of mind to chance. Contact Bigler Boyz Towing & Recovery today to learn more about our emergency roadside assistance services. Keep our contact number handy in your phone; remember, we're here to be your roadside lifeline, ready to assist whenever you need us.